ASK FOR A
TAXI BARCELONA
Book here your taxi service
If you need to order a taxi for a service right now or if you want to schedule a pick up in advance, here you will find everything you need:
FORM TO ORDER A TAXI

Fill in the form to schedule a service. We answer you confirming your booking in about 8 hours, or sooner if we can. If you need an immediate answer to make an early journey, you better call us at 675 616 923.
Add our service of taxi to your contacts
You will always have us there
We are your direct service of taxis in Barcelona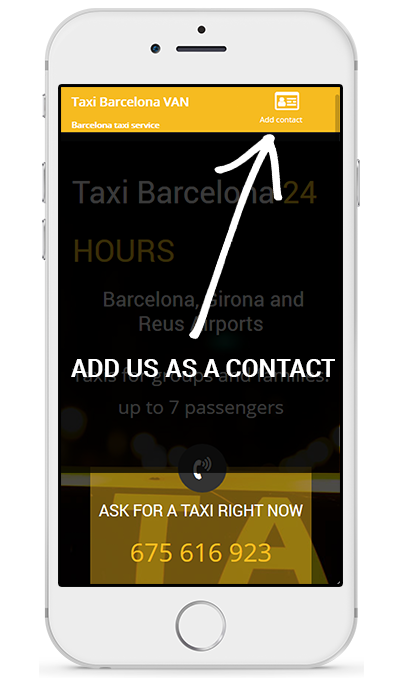 FOCUS ON THE MOBILE CAMERA OR WITH THE QR APP